About Alan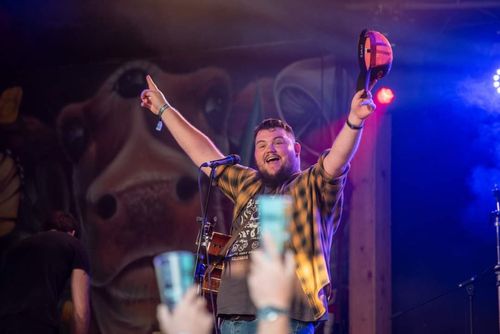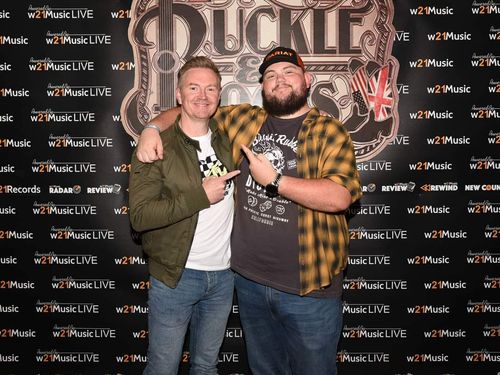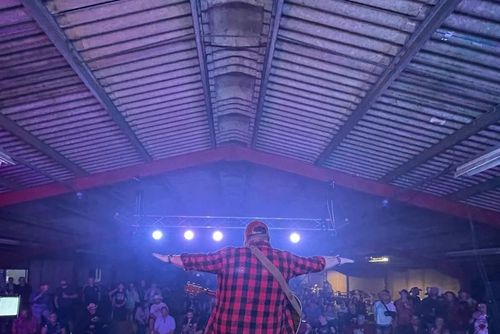 A UK Country artist from Hampshire, UK. A passionate drive for the genre gave Alan a breakthrough into the UK Country scene within 6 months, which has led him to work with equally passionate songwriters and artists. Blending styles from Country and Rock, he has built a strong library of songs of which he has performed at some of the UK Country scene's standout festivals. 2022 saw him reach higher goals with playing up and down the country, the main stage at Buckle and Boots in Manchester and headlining the Friday night at the BCMA Fan Fest in Newark. 2023 saw him headline Country o the Coast in his home city of Portsmouth
With more songs on the way, he pushes to improve in every aspect of his career, making the next song and show better than the last. As well as being nominated for 'Horizon Act' and 'UK Male Vocalist of the Year' at the British Country Music Association awards in 2019 and 2021 respectively.
Alan has formed a highly effective co-writing & creative partnership with songwriter Stephen Manley and their combined talents are resulting in songs, videos, creatives and strategies that are being noticed both here in the UK and beyond. With help on studio instruments overseas from pedal steel player Justin Schipper whose career has seen him work with some of the best Country artists which include Shania Twain, Josh Turner and Carrie Underwood.
His debut single Whiskey Eyes, released 10th November 2019 features Kentucky native Kinsey Rose giving her amazing vocal talent from across the pond. Based on a story from Alan's time at University. Silverball Country says: "Backed by a powerfully strong beat throughout from the guitar and drums this really is beautiful storytelling in the country tradition. The theme is a Country favourite – it's a song about loss and only truly realising what you have when its gone." 
Big Man Small Town, released 20th December is the creation of Alan's memories of living in his hometown. Previewed in Nashville at the Ryman Auditorium by Hunter Wolfe, one of the recording technicians at the studio. He says that it has a reminiscent 90's country sound, with the best bits of modern country pop and rock to provide an upbeat sound that many people will enjoy.